Welcome...
Located at the foot of the north-west face of the Gran Paradiso, in the heart of the National Park with the same name, the Federico Chabod mountain hut is open in spring for ski mountaineering (until mid-May) and from June until September for classic ascents and for hiking.
Comfortable and well structured, it offers a hotel service and has 85 beds with bathrooms.
The starting point for the Gran Paradiso normal route and for its north-west face, the Rifugio Chabod enjoys a spectacular view over the whole massif and is a stop on the Tor des Glaciers.
The mountain hut obtained the UNI EN ISO 14001 certification in October 2001.
Some pictures
Come and discover a piece of paradise…
Now we are in the mountains and the mountains are within us.
Our history
The idea of building the Federico Chabod mountain hut came in the autumn of 1966 to a group of Alpine Guides belonging to the Valsavarenche Guides Society. The choice of the location was suggested by the experience and the difficulty of reaching some routes, such as the ones to the Becca di Montandayné, the north-west of the Gran Paradiso, the south of the Herbetet.
In autumn 1967 the project was presented to the Gran Paradiso National Park. Authorizations from the Municipality and the Superintendency arrive in a short time, the one from the Park got only in 1976.
In the autumn of 1977 the first temporary construction, the "Baracca", was ready and in 1978 the Marcello Blanc company began the construction of the current mountain hut which, at an altitude of 2,710 m.a.s.l., can only be built during summer time. It is a building that grows little by little, also thanks to the financial support of the Aosta Valley Autonomous Region.
Therefore, its inauguration took place on July 28, 1985.
The Federico Chabod mountain hut undergoes subsequent improvements.
In 2005/2006 the "Baracca" was rebuilt and became the new winter mountain hut. 10 years later, given the new legal provisions, the construction of an important building extension began.
The mountain hut definitely enters a new era and is preparing to face the future with appropriate equipment offering a better welcome to its guests.
Our mountain hut
We have large and comfortable dorms. For the most demanding we also have rooms for 2, 4 and 6 people.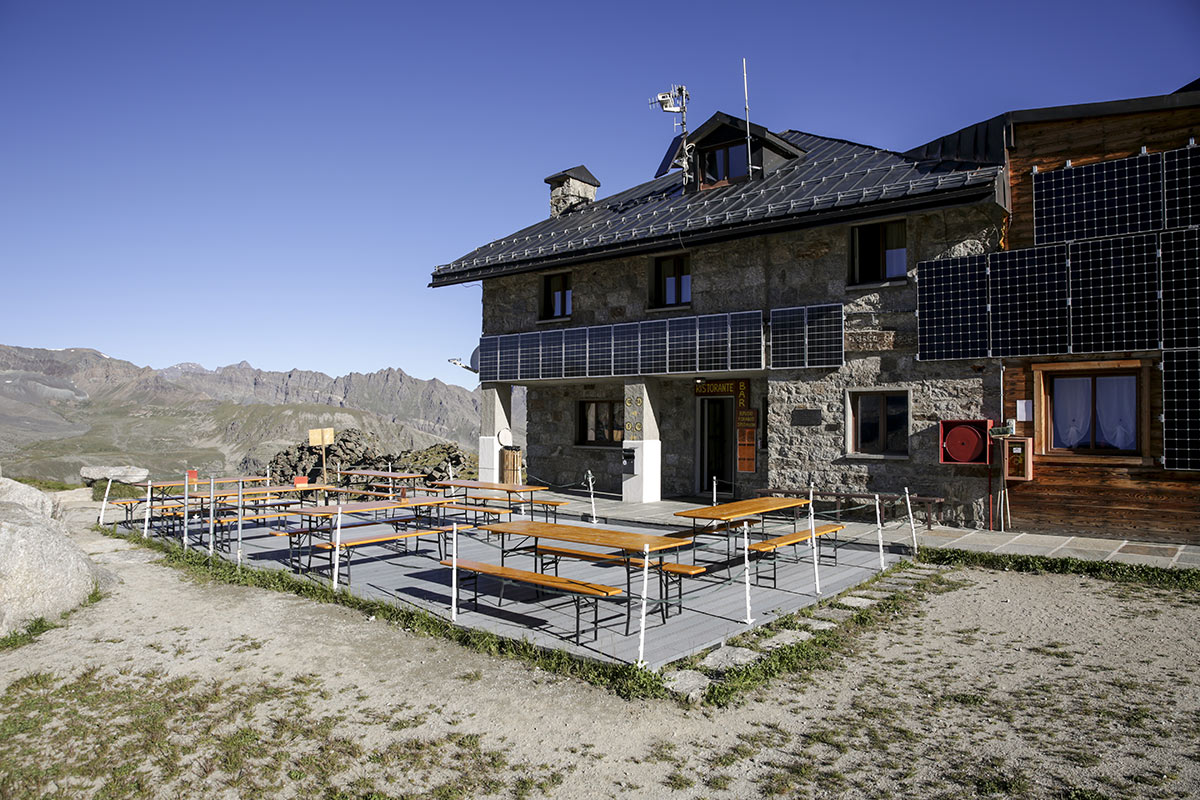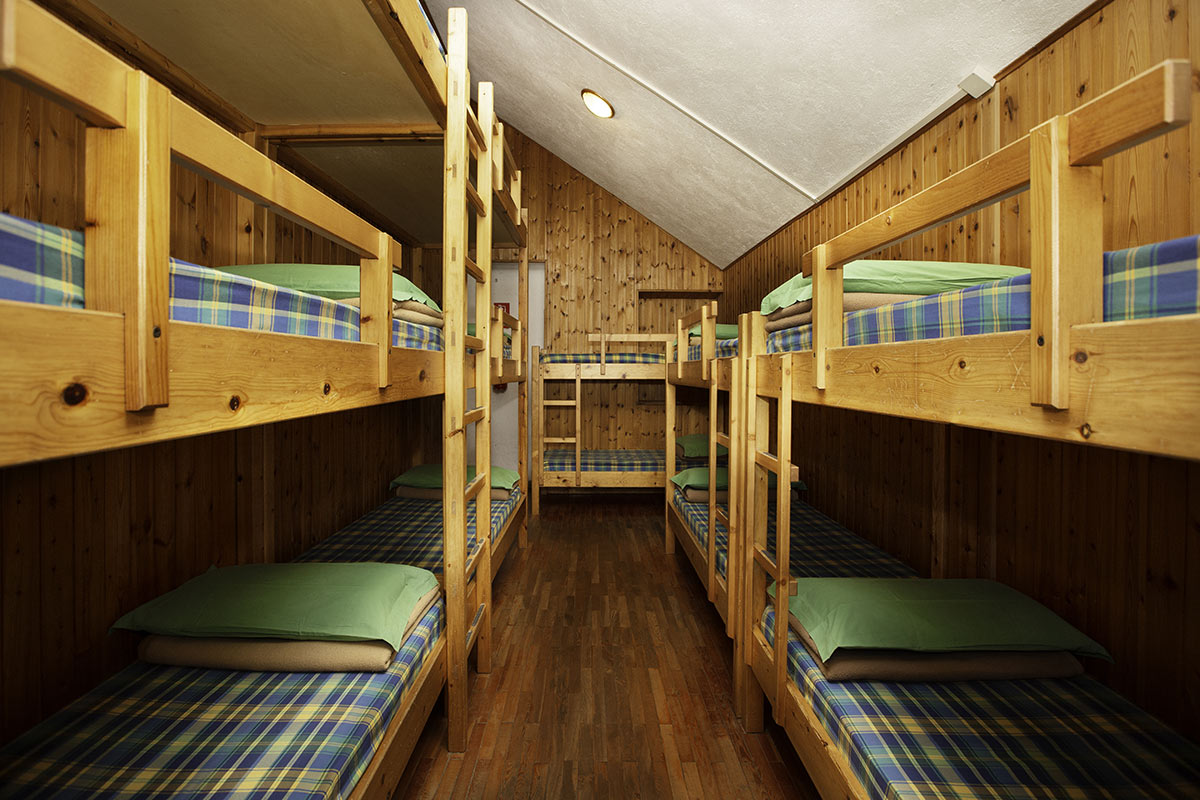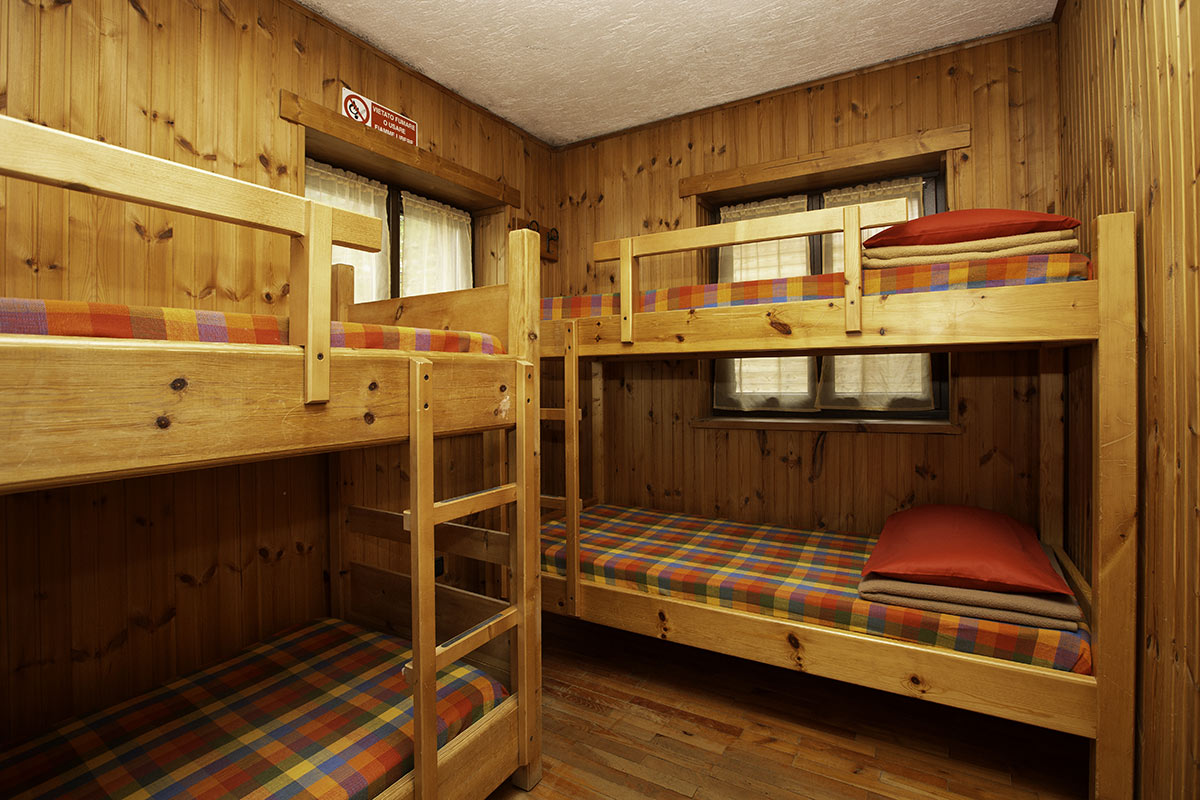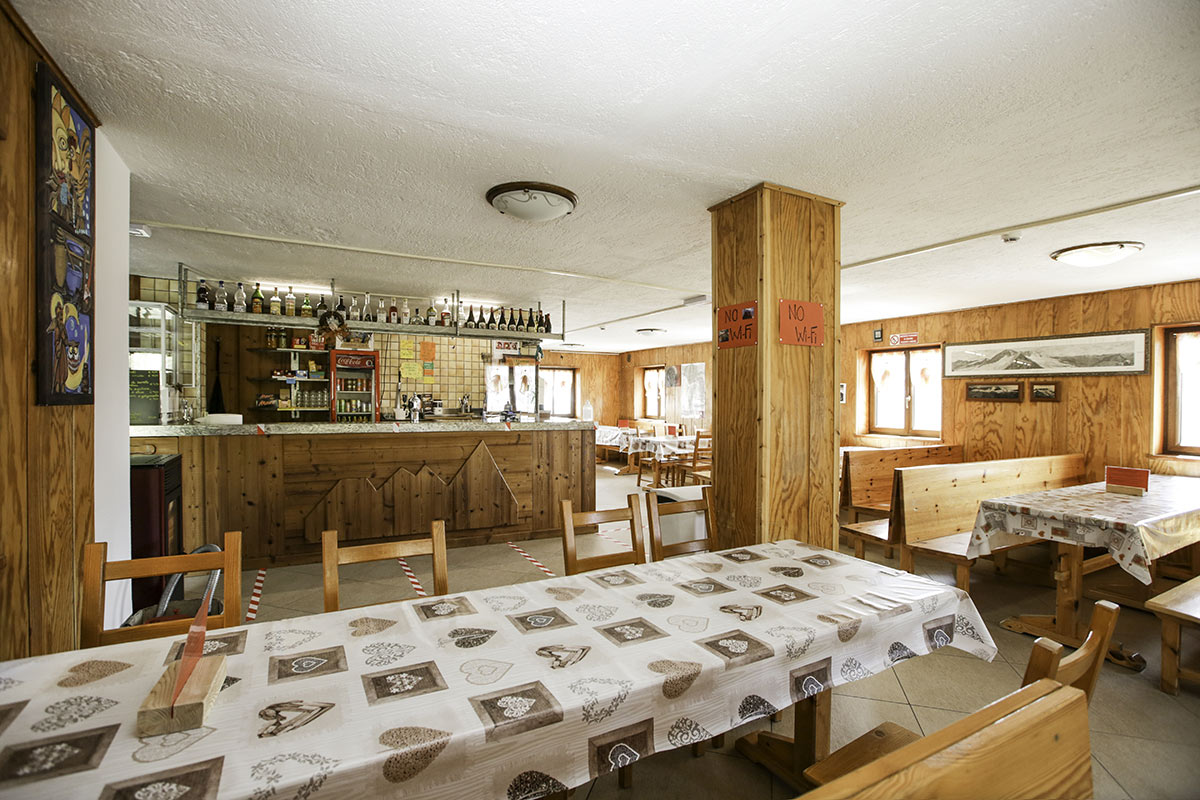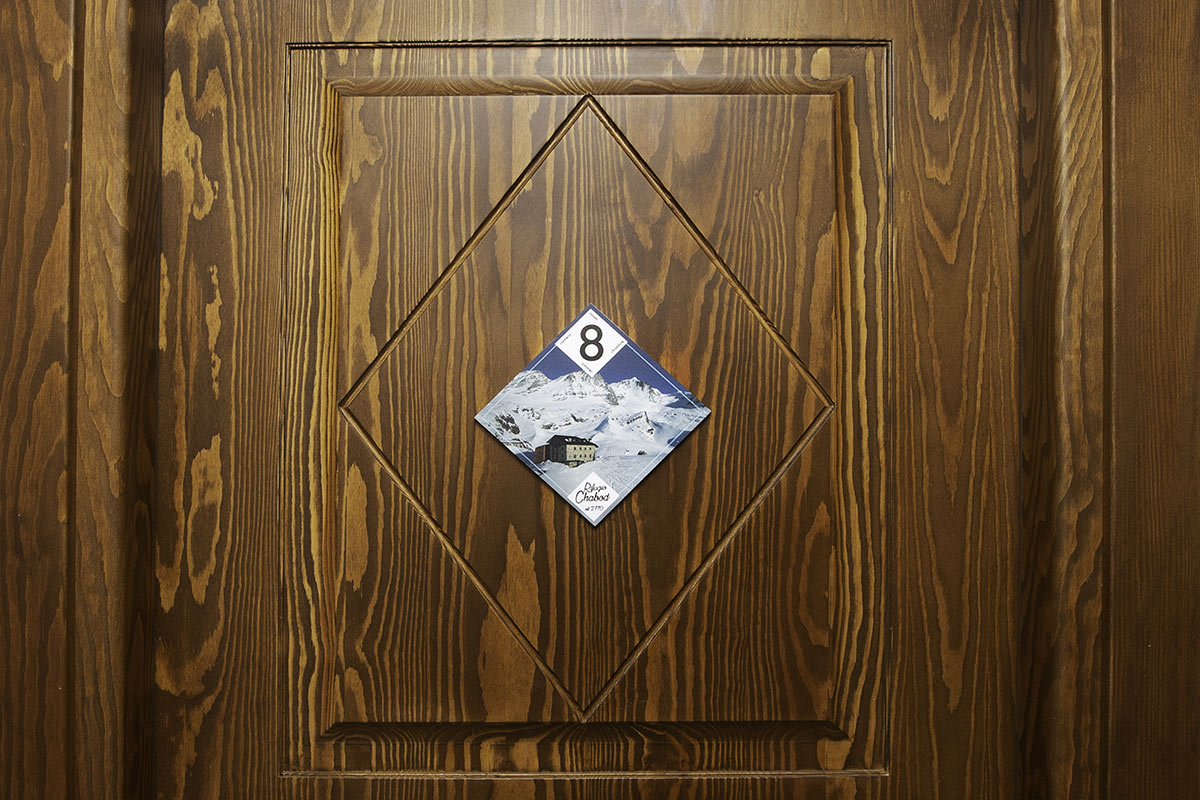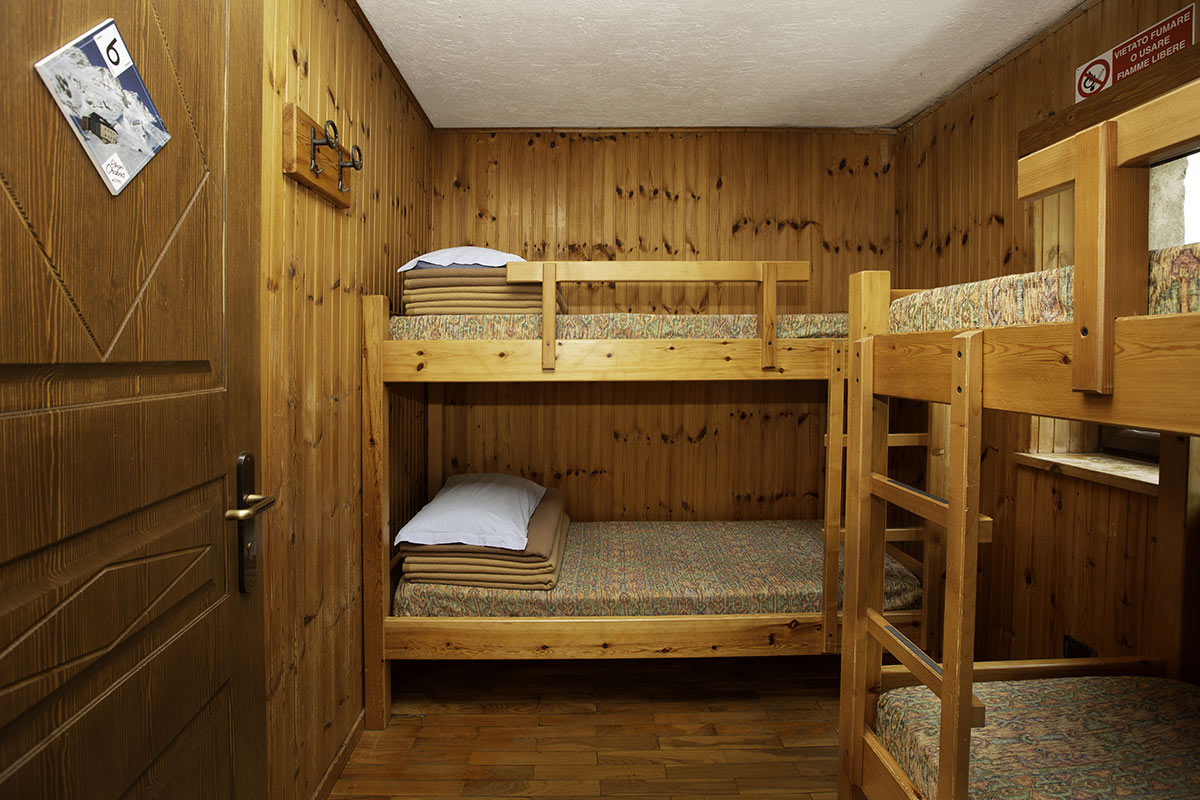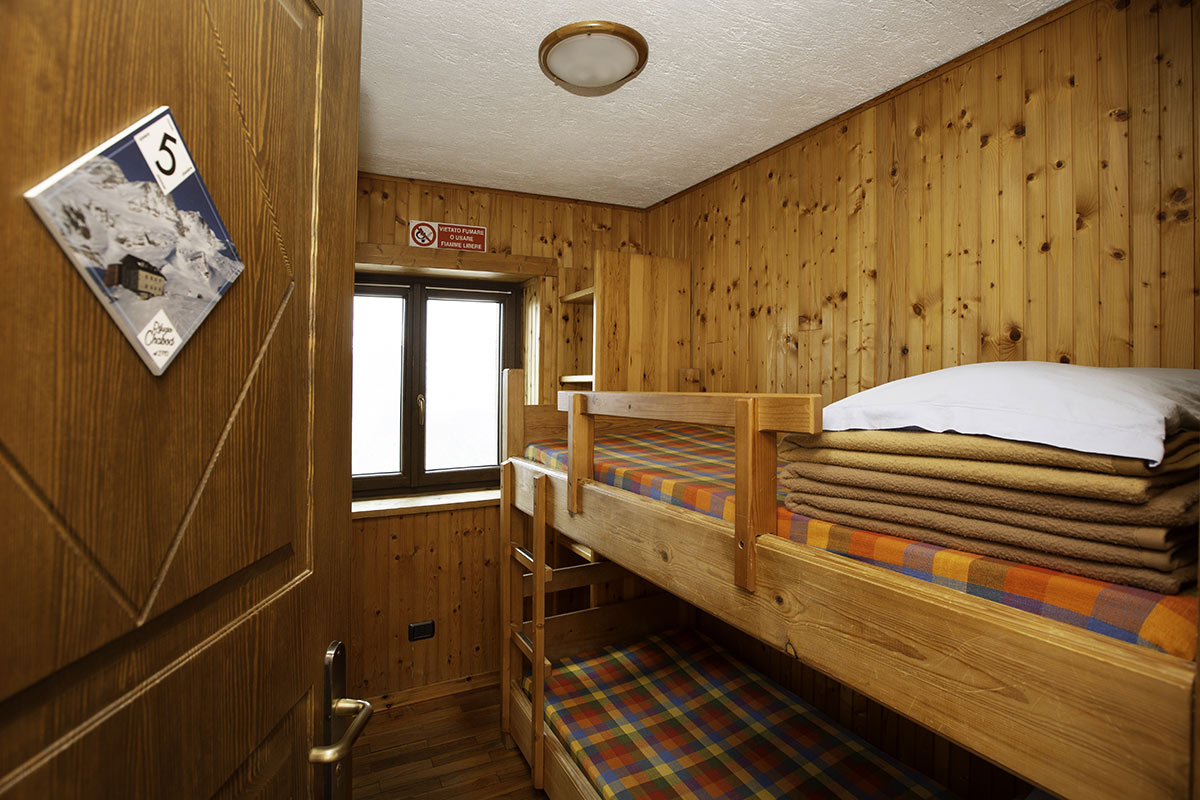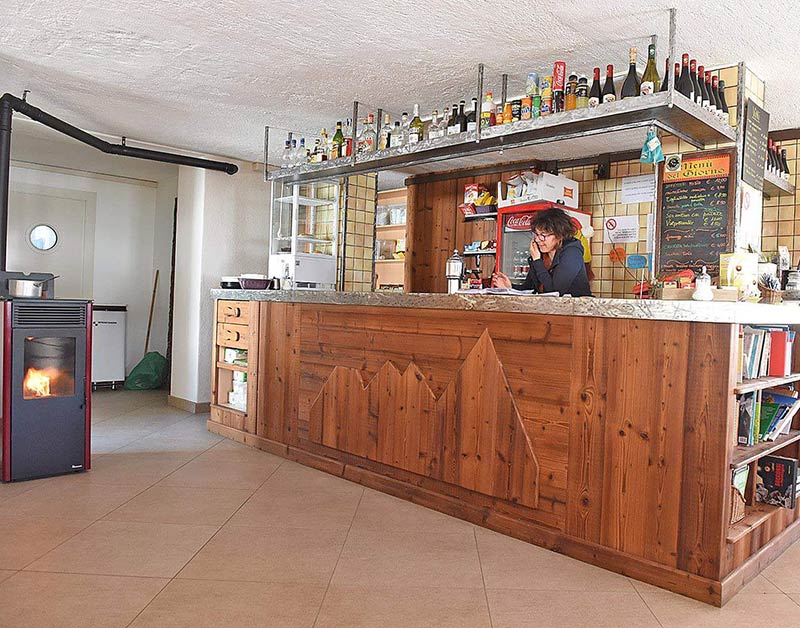 Spring
Customers half board € 55
Guides half board € 37
+ € 0.50 tourist tax
Picnic € 8.50
Equipment rental (ice axes, harness and crampons) from € 16
Summer
Customers half board in a 2 person room from € 57
Customers half board in a room for 4-6 people € 54 per person
Customers half board in a dorm € 50
Guides half board € 37
+ 0.50 € tourist tax
Picnic 8.50 €
Equipment rental (ice axes, harness and crampons) from € 16